– 2 WEEKDAY PRACTICES AT CVHS
– STRENGTH & CONDITIONING AT CVHS
– 2 OUT-OF-STATE TOURNAMENTS
– 4 In-State Tournaments
– HAT AND JERSEY
– VIDEO AND METRICS DAY
Details…
– 16u, 15u, and potential 17u (based off interest)
– Dates: Last week of May thru Last week of July
– 6 Tournaments + A few local scrimmages.
– Led by CV Coaching Staff (Enockson, Drake, O'Neill, Blake)
Tournaments:
Colorado Summer Kickoff – 06/01 – 06/04/2023
Mile High Shootout Wood Bat Championships – 06/08 – 06/11/2023
PG Shocker Classic – 06/15 – 06/18/2023 – Wichita, KS
4th of July Wood Bat Shootout – 06/29 – 07/02/2023
COLORADO WOOD BAT STATE CHAMPIONSHIPS – 07/05 – 07/09/2023
17 Baseball World Series III – 2023 – July 16-20 – Sandusky, OH
– We will be a host site for our local tournaments. Teams will be required to volunteer to keep our costs low.
– Out of state tournament travel/food/lodging not included.
 – Out of state travel is not under coach supervision outside of game situations.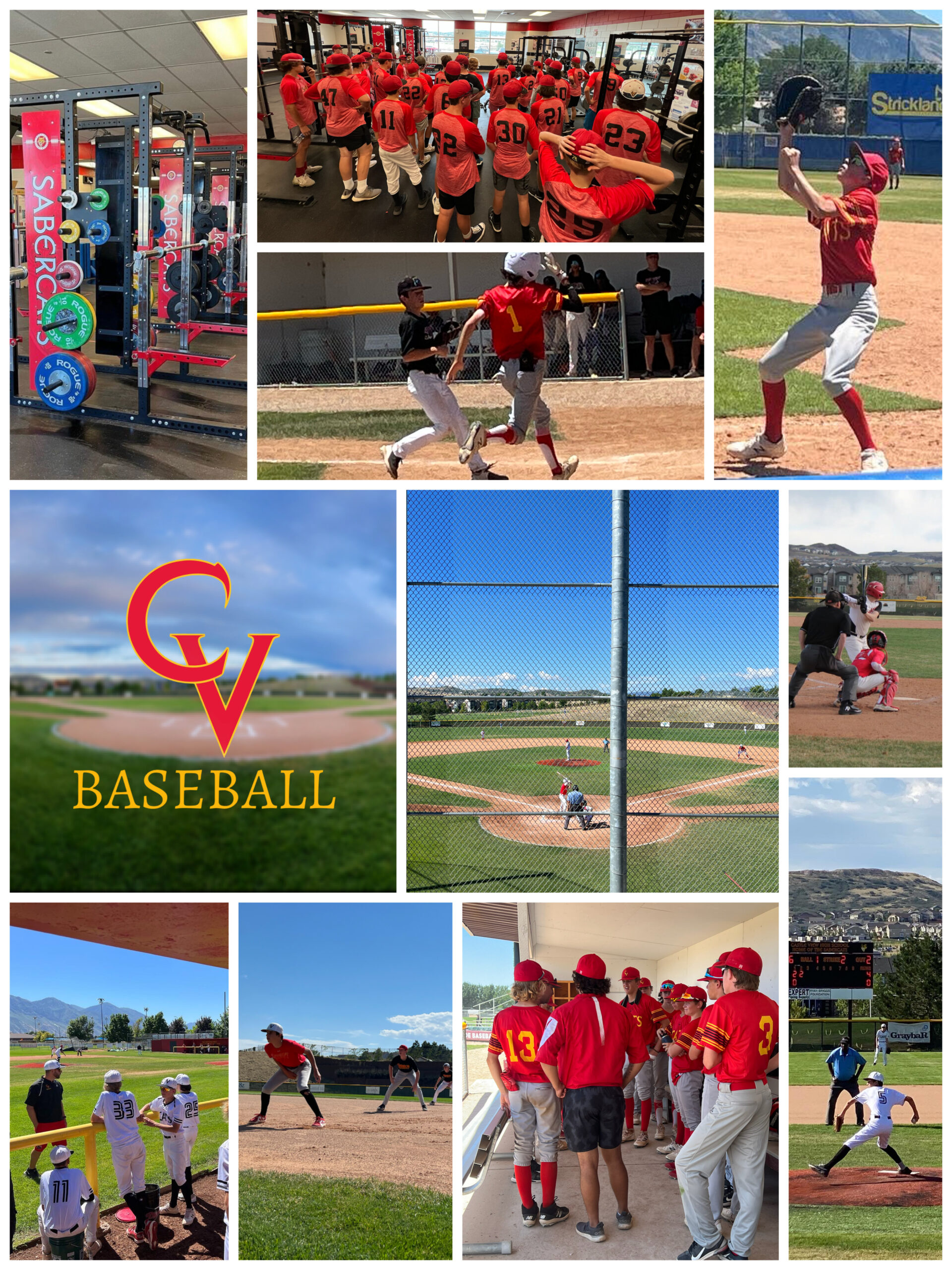 12-15 players per team • No Tryouts**
**No Tryouts. However, CV Baseball is highly competitive, and if the CV Baseball staff assesses your athlete to be in an environment that is dangerous based off skill-level, we will address those situations individually. If necessary, a full refund and/or developmental-only practices will be arranged accordingly.
All net proceeds will help CV Baseball improve our program, field, and facilities! -We are actively making improvements to our field, as well as purchasing new technology & training equipment for further learning!
We will be highly competitive, and have added/emphasized numerous tools to assist in strength and conditioning, recruiting, and team-building.
We have a very competitive offering at considerable savings, focused on player growth and development. I hope you'll consider it as you weigh your options!