Keith Enockson - Head Coach
Coach Keith began his coaching career at Bishop Machebeuf HS in Denver, CO and has coached in Colorado for over 14 years. Previously as the Varsity Pitching Coach at Bear Creek High School, and Head Coach of various 18U travel/club teams.
He grew up in Lakewood and played HS baseball for the Green Mountain Rams before heading to Hastings College (NE) to play baseball and study media production, broadcast journalism, advertising and P.R..
After college he played for the CNABL, where he won the "Pitcher of the Year" award, and continues to play in Denver area leagues.
He and his wife Laura have 4 children (Alexia, Blake, Nick and Clare). 
Josh Davis - Pitching Coach
Josh pitched all 4 years of college baseball at various levels consisting of NJCAA Div II, NAIA Div I, and NCAA Div III while capturing one NCAA Div III CAC Conference Championship. 
During his college career he was honored with 1st team All-Conference honors twice.   He also played in the collegiate summer leagues; Coastal Plains League, Clarke Griffith League, and Cal Ripken Jr Collegiate Summer League.
After college he briefly played in the Frontier League for the Gateway Grizzlies. He continues to play in Denver area leagues.
Larry Blake - Varsity Assistant
Coach Larry has over 35 years working with 3 High Schools, including Gavit High Scool (IN), Rock Canyon HS (CO), and Castle View (CO).
He was a hitting Instructor for Under Armor in state of Michigan, as well as a  Pitching Instructor for High School players in Kouts Indiana. – Coach Larry spent 25 years with Purdue University North Central (PNW) as Scout, Assistant, and Head Coach. He developed the program from Independent to NAIA, and presently NCAA II – Coach Larry was inducted into the Inaugural Class of 2006 Hall of Fame.
His passion for teaching baseball is as strong as it has ever been. His goal is to instill young men how to conduct themselves as professionals both on and off the field and to realize the goal of winning.
Scott Allen - Bench Coach
Dave ONeill - JV Head Coach
1976 graduate from Arapahoe High School. Married for 26 years. 3 daughters one son. 4 granddaughters. Works for Coca-Cola as an auditor.
Has coached baseball , football , both boys and girl's basketball, and softball. Was the 2005 Colorado softball coach of the year coaching Eaglecrest to a state championship.
Loves traveling to the Dallas are to visit 2 of his daughters and 3 of his granddaughters. Also likes going there as he is a Texas Ranger fan and takes in a few games.
Dave very excited to be part of the Sabercat family.
Rico Vallejos - JV Assistant
Rico completed his associates of applied science of physical therapy assistants in 2022 at Concord Career College. He was previously a certified nursing assistant.
Rico enjoys treating a variety of patients, but he especially loves treating sports injuries and pediatrics.
On his down time he enjoys watching movies and playing softball.
Abe Brown - Sophomore Head Coach
Coach Brown enters his 2nd year at Castle View High School with over 20 years of experience at various levels and schools.
His career started with the North Platte, Nebraska American Legion baseball program where they went to the Class A Nebraska State Championship two years in a row, winning the State Title the second time. One of only three state titles in the program's 60+ year history, the State Championship team was the first to be inducted into the North Platte Baseball Hall of Fame (2015). He holds the record for most wins in a season (44) and his .700 career winning percentage (152-64) is the highest in program history.
He also coached at Colorado School of Mines (Golden, CO), Centaurus High School (Louisville, CO), Wildwood High School (West Los Angeles, CA), Mickey Owen Baseball School (Springfield, MO) Legend High School (Parker, CO) and most recently Gameday Baseball (Parker, CO).
As a player, he was a 3-year starter for Pueblo Central HS (Pueblo, CO) and was 2nd Team All-State his Senior year. He then played two years at Colby Community College (Colby, KS) before finishing his career at University of Nebraska-Kearney (Kearney, NE).
He and his wife, Carrie, have 15-year old twins (Addison and Connor). Outside of baseball, Coach Brown is a TV writer with shows that aired on HBO Max, Nickelodeon, MTV, and Fuse.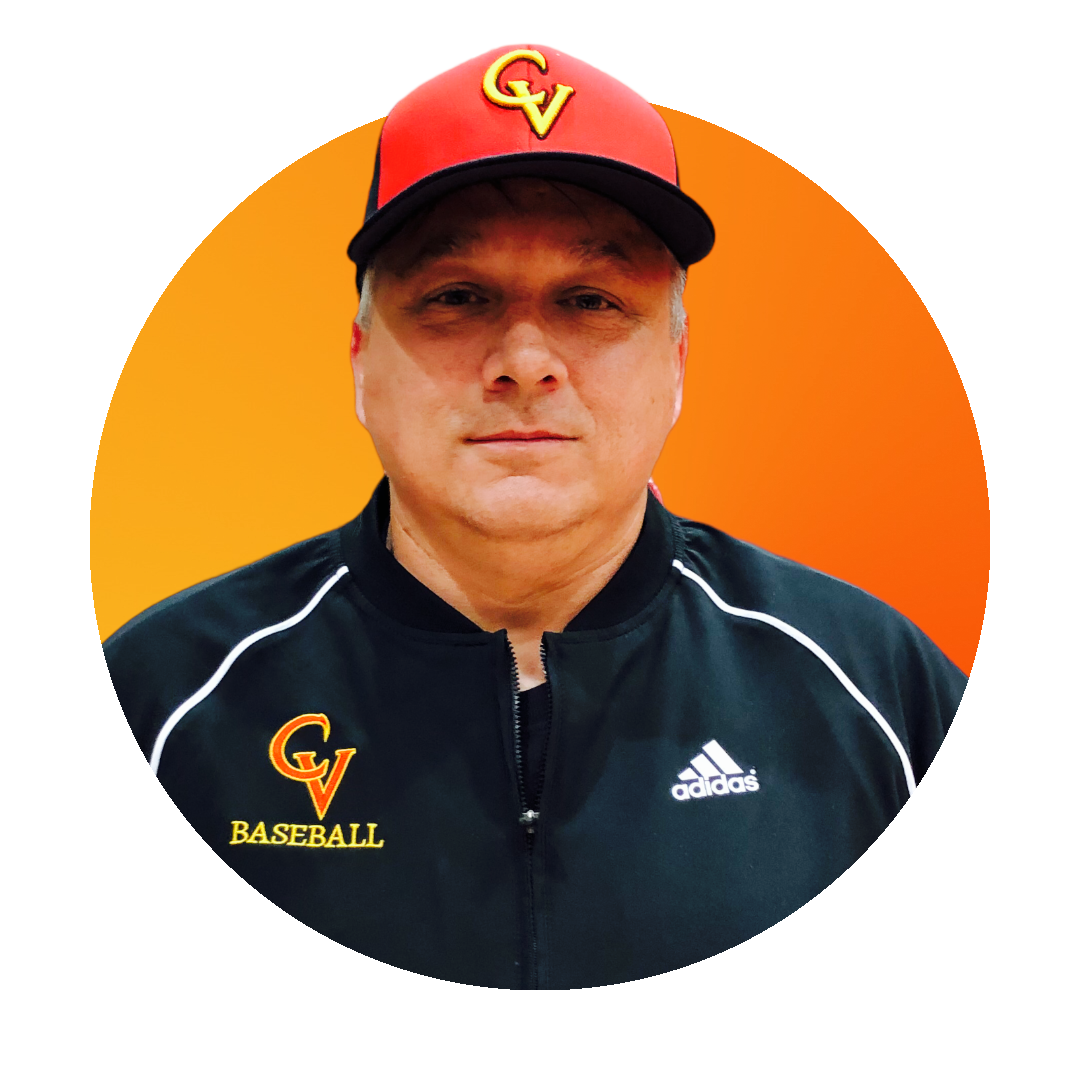 Keith Drake - Freshman Head Coach
Coach Drake grew-up and graduated High School in  the Grand Junction area in 1989 and decided to join the Navy.  After 23 years of Naval service he retired in 2015 and works as a Defense Contractor.
Coach Drake has been coaching for 25 years primarily in the San Diego area, AYL and most recently the Freshman coach at Legend High School.
He enjoys four wheeling and camping with his wife Angela and their six children and when he is not working, coaching or in the mountains he is remodeling his recently purchased home.
He loves the game of baseball and wants to share his passion with his players!  He has a passion for coaching Freshmen baseball because fundamentals are the basis for the next four years and all the kids should love this game at the end of the season. 
Ashlyn Mast - Team Manager