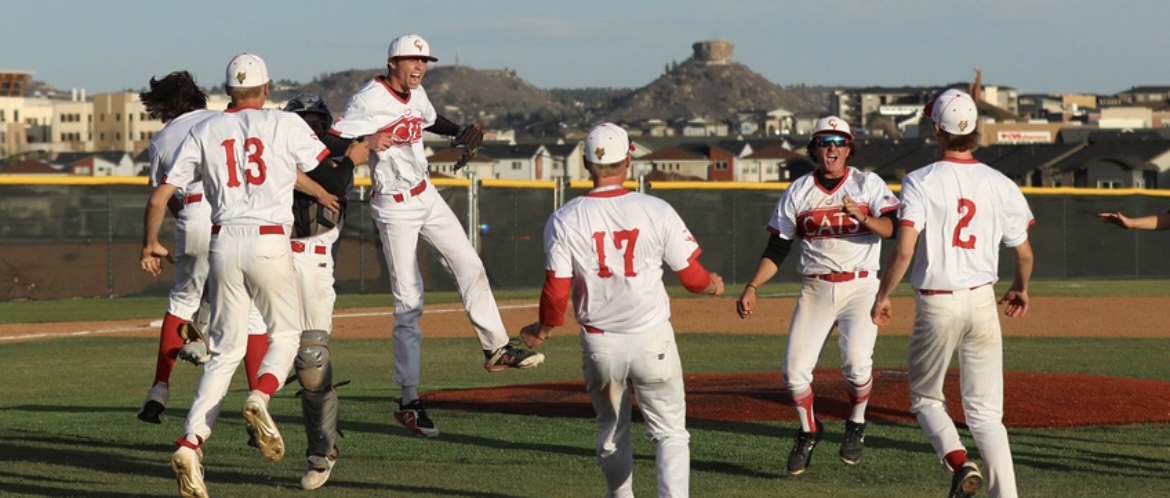 Sabercat Baseball –
We are excited to be back in action at sunny CV Ballpark this spring!
The boys have been working hard this past offseason, and we're eager to showcase our growth in 2023.
We have 4 teams (Varsity, JV, Sophomore, Freshmen) and over 70 athletes in the program this year!
2022 Seniors playing at the next level:
TJ Newman – Garden City CC, KS
Carter Swan – Mesa CC, AZ
Caleb Cancino – Mesa CC, AZ
Aidan Janke – College of Marin, CA
Gage Comstock – Feather River College, CA
A tremendous thank you to everyone that helps operate our program year-round, and I can't wait for the memories and competition that the future holds for our boys and our program, as they grow both on and off the field.
We hope to see you out at the ballpark!
BECOME A SPONSOR OF SABERCAT BASEBALL!
Would you like to donate to our program in any way? We have options for individual donations and corporate sponsorships. Click to learn more!